Estate Maintenance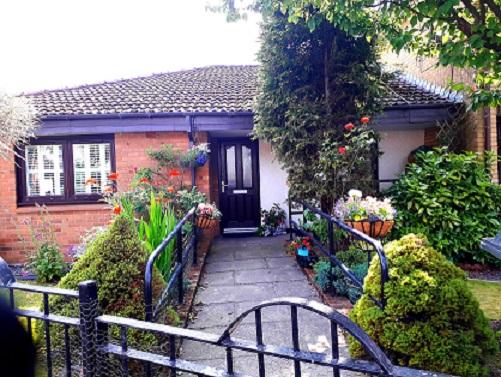 We believe that our tenants should be able to live in a pleasant environment that is attractive, well maintained and a safe and secure place to live. We recognise that through delivering an effective estate management service we will be positively contributing towards our tenant's satisfaction of their home and this will assist towards the sustainability of our community.
Click on the tabs below to find out more about out Estate Maintenance Services.
B
B
B
Estate Inspections
Ferguslie Park Housing Association carries out regular checks in our neighbourhood to ensure that our community is an attractive place to live.
This consists of;
Inspection of exterior and communal areas for which the Association is responsible,

Garden inspections and,

Common close inspections.
Bulk Uplift Service
Ferguslie Park Housing Association offers a FREE bulk uplift services to our tenants.
To report a bulk uplift, please phone our Property Services Team on 0141 887 4053 Option 1.
Remember to list all items for uplift and store the items somewhere safe.
Bulk items can be a potential fire hazard and should not be stored near buildings, wooden fences or refuse bins.
Annual Garden Competition & Garden Tidy Scheme
Annual Garden Competition
Th Assocation holds an Annual Garden Competition to recognise the hard work that tenants put into their gardens which helps toward making Ferguslie Park a nicer place to live in.
Our Garden Competition runs every summer and the winners receive a voucher. Tenants can enter themselves or nominate their neighbours.
Garden Tidy Scheme
We offer a Garden Tidy Scheme for the benefit of those tenants unable to carry out this task due to age/medical difficulties and where there is no other person living in the house over 16 years of age fit to carry out this service on the tenants' behalf.
More information on our Garden Tidy scheme can be found in the Property Services area of our website.
Bin Collection
Tenants can check their bin collection days on the Renfrewshire Council website.
Tenants should also report a missed bin collection to Renfrewshire Council online or by calling 0300 300 0300.
It is important that bins are used correctly as contaminated bins will not be collected.
The table below is an indicative list on what items go in each of your bins.
| Grey Bin | Blue Bin | Green Bin | Brown Bin |
| --- | --- | --- | --- |
| non-recyclable waste, plastic bags and polythene, polystyrene, crisp & sweet wrappers, used tissue and paper towels, cling film, tinfoil, light-bulbs, pet litter, nappies, personal hygiene products, food & drink pouches, hard plastics, padded envelopes. | Cardboard (packages & boxes), cereal boxes, toilet & kitchen roll tubes, paper (clean & dry), envelopes (with and without windows), magazines, newspapers, office paper, telephone directories, paperback books, catalogues, junk mail & take away menus. | plastic bottles, pots, tubs & trays, fruit & veg punnets, cleaning product bottles, drink cans, food/pet food tins, biscuit & sweet tins, aerosols, glass bottles & jars, cartons. | grass cuttings, flowers & plants, weeds, leaves, small branches & twigs, cooked & uncooked food, fruit & vegetable peelings, teabags & ground coffee, eggshells, bread, pasta, meat, fish and small bones. |