Ways to Pay Your Rent
Our rent is charged 4 weekly but you can pay whatever frequency suits you.
Here is a list of different payment methods available;
Callpay (payments over the phone to the Association)

Standing Order

Direct Debit

Post Office / Pay Point (using your rent card, if you don't have one you can ask for one at the associations reception)

Online via the secure http://www.allpay.net/ website.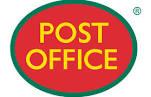 Please contact your Housing Officer if you need any help working out how much you need to pay.
Housing Benefit
If you wish to apply for housing benefit we can help you apply. Please remember it is your responsibility to ensure you provide all relevant information required to enable your claim to be processed. We can help you calculate potential entitlement.
If you receive only partial housing benefit, you must pay the remaining rent charge not covered. If you have a change of circumstances, It is up to you to inform the housing benefit team as soon as they occur. this can be done direct or via your Housing Officer